Sparking sustainable success
ESG:
Partner Program for Accountants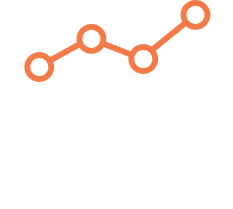 Why is ESG important
for your clients?
Win more customers
Attract and retain staff
Improved business resiliency
Comply with regulations
TDH has identified three distinct ESG buyer profiles in the market today:
Firms looking to be ESG supply chain ready*
Firms seeking to use ESG as a marketing and
business development tool
Firms wanting to build credibility and trust with
all stakeholders
Why is "ESG as a Service"
an opportunity?
ESG is both a board level concern and a framework to
increase clients' business resilience and make them more
credit worthy.

ESG as a Service offers accountants new ways to engage
with clients and generate new revenue streams.
Once started on their ESG journey there is an ongoing
annual requirement for progress tracking and reporting
Enables immediate start overcoming shortage of
in-house expertise 
Aligns with existing accountancy validation and audit processes
Why is ESG important
for your clients?
As experts in sustainability and business resiliency in private companies, we understand the requirements of SMEs. Our services and prices are partner friendly.
TDH is a platform-first business:
We productise the diagnostic and planning
stages of ESG Advisory services
We offer a full range of integration options
including white label with TDH inside
We provide you and your clients with out of the
box credentials
We provide a comprehensive digital marketing strategy that will help you to leverage your company's purpose to both existing and new clients and increase conversion of interest into leads.
Establish ESG authenticity and credibility
Begin by becoming a member of the
TDH Sustainability Community.
You will demonstrate to your customers that your values are aligned with the service you will be offering:
Deliverables:
TDH Benchmark, Report, Badge and Certificate
Website statement
ESG Policies pack
ESG Playbook
– A digital customer acquisition programme for both existing and new clients.
12-month customer ESG Awareness Program
– ESG Starter Quiz managed service with partner aligned service offering
The Disruption House offers 4 partnership options, designed to align with each partner's business objectives: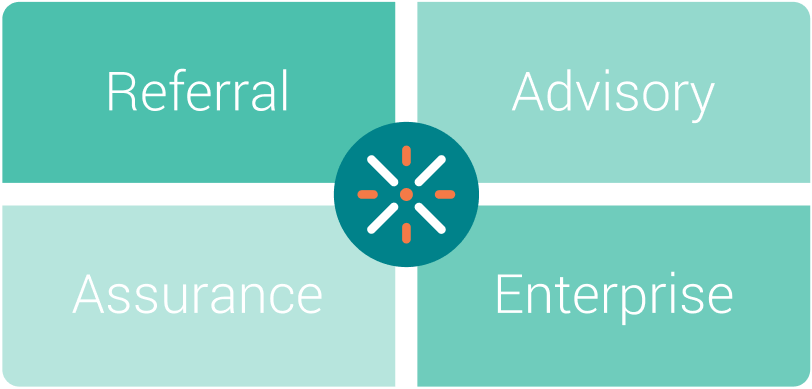 Why partner with TDH for ESG?
Partner with TDH for ESG to unlock sustainable growth, ensure client trust, and tap into a revenue-sharing model that benefits both parties.
Benefits of Partnering with TDH for ESG:
Revenue Sharing:
Earn a portion of our income.

Client Protection:
Safeguard your clients from relying on external consultants.

Demonstrate Commitment:
Show that you genuinely care about your clients' future.
A great tool to show we are a credible organisation regardless of our size and age. It proves we are ready to engage with large multinational organisations across public and private sectors. Apurva Kumar
CEO
CITYDATA
Being sustainable is a key part of the culture at Turkish Bank and an important driver of our employee and customer engagement. The Disruption House helped us to rapidly and cost-effectively identify where we are already sustainability leaders and areas where we can quickly make improvements to improve our performance. We are delighted with the results and are rolling the TDH ESG Essentials programme out to other divisions in the bank and our FinTechs in our digital accelerator T-Gate. Erhan Raif
Group Executive Director
Turkbankasi
We are a regulatory technology (RegTech) and we assessed ourselves against your ESG score card, it has really helped us position our platform with larger firms in particular, because they value ESG friendly technology, so from their research and due diligence perspective, it's been really helpful for them to understand how we can help them in their ESG requirements going forward. Chris Davies
Founder
Model Office
We sought clarity in our ESG strategy and Marcus, with TDH, offered invaluable guidance. Through their materiality assessment and employee survey, we gained clear insights. Their actionable findings, compared against peers, directed our next steps. Marcus's team didn't just provide reports but engaged closely with our leadership. For firms seeking impactful ESG strategies, TDH is top-notch. Thanks, TDH Francois Guyeux
Chief People Officer
Rimes
Recognise Bank are very happy with our engagement with Disruption House. After undertaking the benchmarking survey we now feel that we are in a much better position in terms of formulating our overall strategy and have a far more focused and creditable action plan in place – which we believe will make a real difference. As well as receiving expert advice and guidance around all elements of ESG we were also pleased with external benchmarking data that we received which clearly indicates that we are making tangible progress. Craig Pocock
Chief People Office
Recognise Bank
As a top engagement and loyalty solutions provider, Giift's ESG Strategy champions sustainability and aids clients' ESG & CSR goals. We deeply value The Disruption House for their insights. Their expertise identified our strengths and areas for growth. Their professionalism has significantly propelled Giift forward. We recommend them to firms enhancing ESG practices. Thanks to The Disruption House for their stellar partnership. Sumit Uttamchandani
Head of Strategic Partnerships
Giift.com
The Disruption House aided The Octopus Club in our ESG Assessment. As a small business, we were unaware of such certifications. This accreditation showcases to potential investors our commitment to sustainability, even in our company's early stages. Ana Estrougo
Founder | CEO
The Octopus Club
Establish your ESG authenticity and credibility through our partner programme. We provide full partnership models to help excellerate your clients ESG journey.