Sparking sustainable success
Celebrating Environmental, Social and Governance (ESG) Strategy at Alive and Kicking
We're not just about business transformation; we're about making a positive impact. In our commitment to sustainable growth, we've partnered with Alive and Kicking to bring you an exclusive offer when you sign up for our ESG Health Check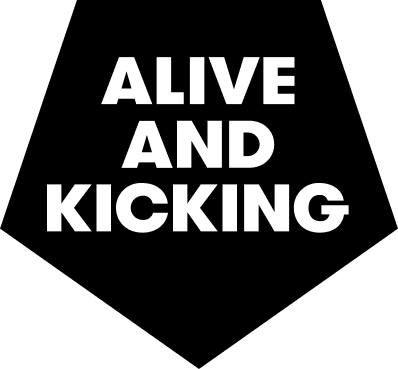 Alive and Kicking's ESG Journey
We've had the privilege of witnessing and supporting Alive & Kicking's dedication to their Environmental, Social, and Governance (ESG) Strategy. In a world increasingly leaning towards sustainability and eco-conscious products, Alive & Kicking stands out with their commitment to evaluating their impact, celebrating their achievements, and continuously seeking growth.
Embracing sustainability at every turn, Alive & Kicking showcases innovative practices that not only reduce waste but also promote eco-friendly solutions.
In Kenya, Alive & Kicking repurposes production offcuts into bags and accessories, showcasing innovative waste reduction.

In Zambia, they champion sustainability by encouraging ball repairs instead of disposals.

Their UK division is pioneering methods to give damaged footballs a second life as furniture.

At the heart of Alive & Kicking lies a profound commitment to social betterment, ensuring that every initiative they undertake has a positive ripple effect in the community.
Championing equal employment opportunities.

Advocating for widespread access to sports.

Prioritizing health education for all.

With a keen focus on transparency and efficiency, Alive & Kicking's governance model is designed to ensure that the organization operates at its optimal, while staying true to its core values.
Alive & Kicking is consistently enhancing their operations to be both effective and sustainable.

This spans from their recruitment processes to financial oversight and the governance of their entire organization.

At first glance, a ball might seem like a simple object of play. But in the hands of Alive & Kicking, it becomes a tool for profound change. Each ball represents an opportunity – for health, education, empowerment, and community growth. Here's the incredible impact a single ball, or many, can make:
1 Ball - You could boost the physical health of 15 children facing disadvantage by providing daily access to sport and play.

2 Balls - You could help prepare a school to deliver mental health education to their students by providing the sports equipment needed to deliver AK's award-winning mental health programme

10 Balls - You could boost the physical and mental wellbeing of an entire community by opening an AK ball library, providing free doorstep access to sport and play through AK's innovative ball loan scheme.

50 Balls – You could help strengthen the mental wellbeing of 10 children facing disadvantage by giving them weekly access to mental health education and support

100 Balls – You could economically empower one refugee to setup their own ball making micro enterprise by providing ongoing entrepreneurial training and resource support throughout the year.

250 Balls - You could help strengthen the mental wellbeing of 50 children facing disadvantage by giving them weekly access to mental health education and support.

500 Balls – You could economically empower one adult and their six dependents by creating one full time job at Alive and Kicking for someone living with a disability.

1,000 Balls - You could boost the physical health of 15,000 children facing disadvantage by providing daily access to sport and play
Ethical jobs created in Ghana, Kenya and Zambia helping lift families out of poverty
Young people facing disadvantage given access to sport
Access to Health Education
Children and young adults reach through sports based health education
"As a Social Impact Organisation, we wanted to find a way to measure, analyse and understand our progress in order to map out a clear path to improvement while also encouraging others across our network to do the same. This is where our partnership with The Disruption House comes in, who are helping us with our own journey to improvement. Understanding each other's strengths we have come together for the purpose of making a real difference to businesses and the communities that we live in."
Ben Sadler,
CEO Alive and Kicking U.K.
Registered Charity Number 1105583
Ready to assess your ESG strategy and make a tangible difference?
As a token of our appreciation for your commitment to sustainability, upon signing up for the ESG Health Check, you'll receive a coupon to order or donate a football from Alive and Kicking.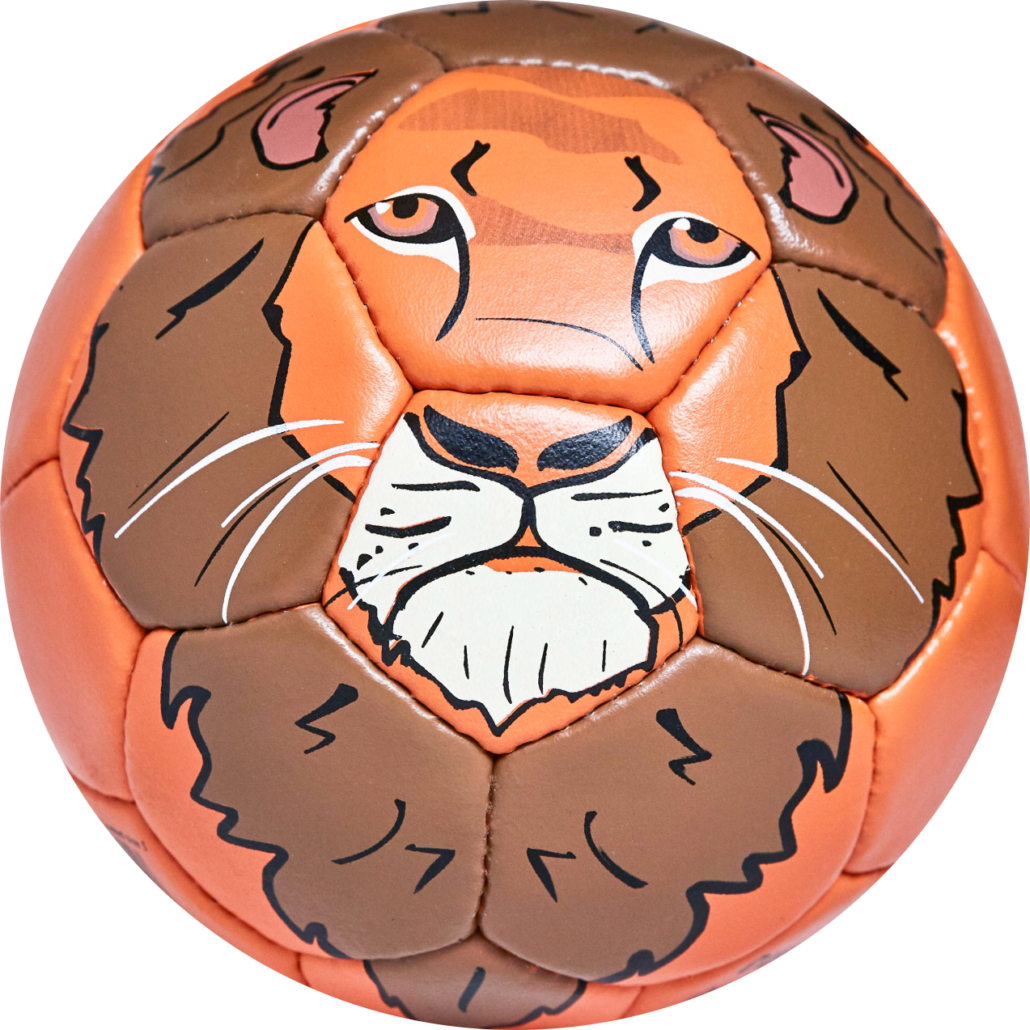 Whats is the Discover Plan?
Discover Plan is our comprehensive tool to guide businesses on their sustainability journey. Through meticulous analysis of key metrics, this scorecard offers insights and actionable steps to refine and enhance your ESG strategy, regardless of where you currently stand.
Discover Plan at a glance
ESG Assessment:
A thorough evaluation of your current sustainability practices and their alignment with global standards.

ESG Scorecard:
A detailed report highlighting your performance across various ESG parameters.

Quartile Performance:
Understand where you stand in comparison to peers and industry benchmarks.

Accredited Badge & Certificate:
Recognize and showcase your commitment to sustainability with our accredited badge and certificate.

Website Statement:
A crafted statement for your website, underscoring your dedication to ESG principles.
But it's more than just a ball
Sustainable Production:
These footballs are produced with eco-friendly methods, promoting sustainable manufacturing.


Social Impact:
With every ball you distribute, you support equal access to sport and health education in communities.


Join the Movement:
Be a part of a global initiative promoting health, sport, and employment
How We Support Your ESG Journey:
Our Scorecard is designed specifically to cater to businesses, offering insights to Discover, Plan, and Transform sustainability strategies.
Whether you're a beginner in sustainability, curious about making an impact, or aiming to elevate your existing initiatives, we're here to guide you.
From quick ESG awareness surveys for your supply chain to in-depth strategic reports, we cover all facets of building a robust ESG profile, inclusive of employee engagement and feedback.
Environmental, Social, and Governance (ESG) factors play a crucial role in determining a company's ethical impact and sustainable practices. It's not just about corporate responsibility; it's about long-term value creation, risk management, and building trust with stakeholders.
How Does ESG Benefit Businesses?
Better Risk Management:
ESG integration helps in identifying and mitigating potential risks.
New Market Opportunities:
ESG-focused strategies can tap into emerging sustainable markets.
Strengthened Brand Reputation:
Companies with ESG commitments are viewed more favorably by consumers and investors.
Enhanced Stakeholder Trust:
Transparent ESG practices build trust with stakeholders, from employees to investors.
Increased Profitability:
Companies with robust ESG practices often report higher profitability.
Future-Ready Positioning:
ESG integration ensures companies are prepared for long-term sustainability challenges and opportunities.
How Does the Alive & Kicking Partnership Enhance ESG?
Through our partnership with Alive & Kicking, we're taking ESG a step further. By offering eco-friendly footballs produced sustainably, we're promoting environmental responsibility. Additionally, the distribution of these balls supports social initiatives like equal access to sport and health education, aligning with the 'Social' pillar of ESG.
Unlock your growth potential
Utilize the ESG Health Check to assess and refine your environmental, social, and governance practices. Position your business at the forefront of sustainability and realize enhanced growth opportunities. Take the next step in strategic ESG integration
ESG insights and intelligence

Business resiliency assessments

Sector-specific benchmarking

Fast, affordable, in-depth reports

Advice and actions for improvements